VPAC's dance instructors are always updating their training to bring the most current styles of dance to their students. These instructors not only teach choreography, they teach technique and terminology in every class. Combine a great instructor with music, movement, precision, athleticism, beauty, grace, fun, games, props, and energy — and you've got a recipe for an amazing experience!
Kelle Beswick
MASTER TROUPE INSTRUCTOR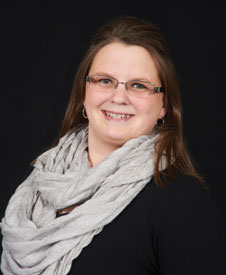 Kelle Beswick began her dance career in 1990 at Vancil Performing Arts Center when she was 4 years old. Throughout the years, she participated in ballet, tap, jazz, lyrical, hip hop, pom pon, and pointe classes. She was a member of the Bay City Dance Troupe and participated in many Christmas Tours around local nursing homes and community events. She was also a part of the Vancil Competition and Production Teams, which participated in at least one competition each year, primarily in the St. Louis Area. In addition to the competitions, Kelle also participated in several conventions including JUMP, Tremaine, and Hollywood Connection in both the St. Louis and Chicago areas.
During her high school career, Kelle had the opportunity to continue her dance education in the Macy's Thanksgiving day parade and the Broadway Dance Center Summer Intensive featuring Rhapsody. These were both fantastic dance education opportunities with famous choreographers. She began teaching for Vancil Performing Arts Center in the fall of 2004 while attending Quincy University. While at Quincy University, she was a member of the dance team for two years. She graduated from QU with a Bachelor's Degree in Accounting.
Kelle is currently the teacher of the pointe class and all the master level classes, including ballet, lyrical, tap, jazz, and hip hop. She enjoys sharing her passion for dance with all of her students and seeing her routines come to life on stage each season!!!
In her spare time, Kelle enjoys spending time with her husband, Ross, and their three kids- Ashton (19), Ava (10), and Allie (5)! She enjoys watching all of her kids extra curricular activities and relaxing on her patio or in the pool!! Her family is also big fans of the St. Louis Cardinals and the Kansas City Chiefs!!!!
April Hawkins
Company Coach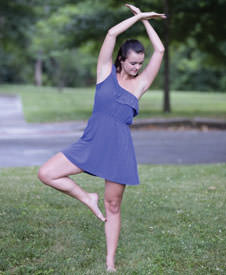 April's love of dance began in 2001 at the age of 9 when she started dancing at Vancil Performing Arts Center. She immediately fell in love with the art and strived to be involved in every way she could. She began teaching in 2007, making the 2019-20 season her 13th year as an instructor. She currently teaches Senior Troupe ballet, lyrical, tap, jazz, hip hop, and troupe classes, as well as intermediate technique.
During her time as a student at Vancil, April was a member of the Bay City Dance Troupe. As a troupe member, she performed for the Vancil Christmas Tour throughout local nursing homes, as well as at many other local events. She was a member of the studio's first Production Team and Competition Team, and she later went on to be the assistant to these competitive teams. April has attended countless competitions and conventions with famous choreographers in New York City, St. Louis, Chicago, and Miami. She has also performed at numerous places, a couple favorites being the Macy's Thanksgiving Day Parade in New York City in 2008 and the halftime show at the Orange Bowl in Miami in 2012. While in New York, she also attended classes at the famous Broadway Dance Center. In 2015, April earned the opportunity to dance as a Kit Kat Girl named "Texas" in the musical Cabaret at the Muni in Springfield, IL.
April has a Master's degree in Business Administration and a Bachelor's degree in Business Management, both from Quincy University. During her time at QU, she was on the Hawkettes Dance Team for 4 years and led as captain her last 2 years. She is currently entering her 5th season as the Head Dance Coach and Choreographer for the same Hawkettes Dance Team she was on during college. She most recently also taught dance for two semesters for the College for Life program at John Wood Community College, a program that enables students with intellectual/developmental disabilities to continue their education beyond high school. April also works in Client Services at Investment Planners, Inc., and as a Textbook Proofreader for Mark Twain Media for grades 5-12.
April is so thankful to be an instructor at Vancil, and to have the opportunity to pass on her joy and passion for dance to her students. Some of the most rewarding things about the job are the relationships she forms with her students, and how she is able to watch her dancers grow over time, both as people and dancers. She maintains there is nothing more fulfilling than helping her students succeed, no matter what their definition of success is. She has had the opportunity to work with so many amazingly talented, hardworking, and dedicated dancers, and she will cherish those relationships and memories for life!
When she's not teaching or coaching, April enjoys spending time with her family and friends, going to concerts, reading, and attending church at The Crossing.
Amanda Tuley
Company Coach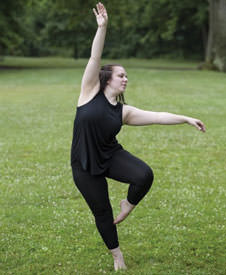 Amanda's dance career began in 5th grade when her best friend invited her to Vancil Performing Arts Center for "Bring Your Friend to Dance" night. She found her love for dance quickly that year & eagerly became involved in all that the studio had to offer.
From the start of her dance career at VPAC to her senior year of high school, she was able to experience so much in the industry of dance. From performing in the Macy's Thanksgiving Day Parade in NYC, to attending countless dance conventions and learning from some of the top choreographers in the industry, she can confidently say that signing up for those classes years ago was the best decision she could've ever made. During her years as a student, she had the opportunity to perform with a wide variety of groups at VPAC, some being the Competition Team and being a part of the original Production Team. During high school, Amanda was a part of the Q-City Pommer dance team at QHS, which is where she was able to use many of the skills and technique she learned from the studio. While in college, she had the chance to choreograph for a few dance groups, which is where she discovered her passion for creating routines and teaching dance.
The 2022-23 season will be Amanda's 6th year as a teacher at VPAC. She truly enjoys being able to create, challenge, and be a part of the growing process for the students that she teaches every week. It's Amanda's mission to make a positive impact in each students dance career, just as she had when growing up at the studio. While she's been challenged and pushed to become better along the way, Amanda can't help but be thankful for how VPAC has impacted her life as a dancer and as a person.
In her spare time, Amanda enjoys spending time with her husband Alex & family, working out at QTown CrossFit & serving at Madison Park Christian Church.
Crystal Barry
BEGINNER & INTERMEDIATE LEVEL INSTRUCTOR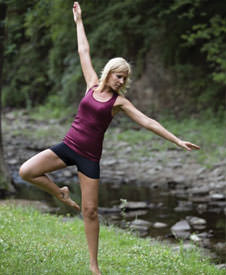 Crystal Barry has been a teacher at Vancil Performing Arts Center since 2007, and as a child took classes at VPAC for nine years. She is very excited to share her love of dance with her students!
Crystal has continued her dance education by attending workshops and conferences in Chicago, St. Louis, and New York City.
Communication with parents is very important to Crystal, so she invites all parents to contact her with any questions or concerns. She is looking forward to another exciting and rewarding dance season!
Abby Huber
Teen Level Instructor, Company Coach
Abby Huber began her dance career at Vancil Performing Arts Center in 2002 at the age of 3. She enjoyed taking a large variety of classes while enrolled at the studio. She has studied tap, jazz, ballet, hip-hop, lyrical, pointe, and technique. She was a member of troupe for 12 years where she played several character roles. She began competing at the age of 13 and continued competing through her freshman year of college. She enjoyed attending competitions and conventions throughout her years as a student. Abby also enjoyed performing at the Orange Bowl in Miami Florida and performed in the half-time show. She also attended the Indy 500 where she performed in the opening number of the festival parade and looks forward to other travel opportunities for VPAC dancers.
Abby found her love for teaching when she had started as a demo dancer at the age of 12. She was a demo dancer for 2 years and an assistant for 6 years. She has helped with a large variety of classes throughout her years of assisting ranging from ages 2-adult. Abby will be entering her fifth year of teaching during the 2022-2023 dance season where she will be teaching both recreational and competitive classes. Abby is very excited to add both teen troupe level classes and Mother Daughter as new recreational classes to her schedule. Abby is also the 2nd year coach of the Rising Star competitive team as well as the first-year coach of the VPAC Company. Her favorite part of working with dancers is helping them find their love for dance and seeing their excitement when they finally understand something that they had been working hard on for a long time.
Outside of the studio Abby devotes much of her time to her education, career, and family. Abby graduated from Culver-Stockton college in 2021 where she obtained her undergrad in both accounting and finance. She has chosen to continue her education by pursuing her MBA with a specialization in accounting which she will finish in the fall of 2022. Abby also works full-time as an Accountant at HOMEBANK. In her spare time, she enjoys spending time with friends and family. She can't wait to take on another season and watch her students blossom into shining stars.
Jasmine Cobb
Beginner Level Teacher, Junior Troupe Instructor, Company Coach
Jasmine Cobb joined the VPAC family when she was 3 years old. Throughout her several years at the studio, Jasmine took a variety of styles including tap, jazz, hip hop, lyrical, ballet, pom-pon, acrobats, and troupe. Eventually, she was asked to join the demonstrator program and worked her way up to becoming an assistant in 2016. Jasmine's junior year of high school, Cindy asked her to be a student-teacher, and she is now entering her 5th season as a VPAC instructor. Jasmine loves getting to share her passion with the students and watch as they grow in their confidence and skill level.
The majority of Jasmine's dance career was spent competing and traveling across the country for dance. She joined the competitive teams at the young age of 8 and fell in love with the challenge. She has attended several competitions and conventions as both a dancer and now a teacher, and it has helped push her to continuously learn despite my many years of experience. Throughout attending dance trips with VPAC, Jasmine has learned from professional choreographers including Mandy Moore, Robert Schultz, and Bonnie Story. This season will be her 17th year at Vancil, and she is so excited to see what the season brings.
Haley Ruths
Intermediate Level Teacher, Petite Troupe Instructor
Haley Ruths began her dance career in 1992 at Vancil Performing Arts Center when she was 2 years old. Throughout the years, she participated in ballet, tap, jazz, lyrical, hip hop, pom pon, and was a member of the first Production Team. She was a member of the Bay City Dance Troupe and participated in many Christmas Tours around local nursing homes and community events. Her favorite dance memory was being the lead role of "Sandy" in her Senior Year Troupe Production.
After Haley graduated from Culver-Stockton College, she came back to Vancil to teach. Haley has taught a variety of classes at Vancil. She was the Bay City Dance Troupe Instructor and has now come back to assist with Petite Troupe as well as the 8-10 year old classes.
Haley is a Special Education Teacher at Denman Elementary in Quincy. In her spare time, she enjoys spending time with her husband Blair, her three children, Laila, Mason and Adley, and their black lab, Macee. She loves the fact that she has been a part of the VPAC family for 30 years as a dancer, dance instructor and dance mom. Dance has always been a huge part of her life and she is so excited to get back to her passion.
Sarah Hagan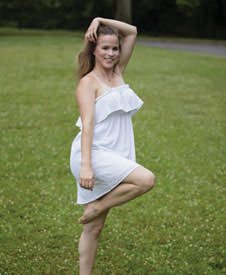 Sarah Hagan has been dancing and tumbling since the age of three. She has been a student at a variety of dance studios throughout the Central Illinois region including Cay's Academy of Tumbling, Washington Dance Academy and Peoria Ballet. She ended her career at Just Dance; home of Water Street Dance Company. There she studied under Gina Kennedy - an award winning choreographer and teacher, as well as, Liz Curtin, the former Ballet Mistress and Soloist for the Illinois Ballet.
At WSDC Sarah competed both regionally and nationally traveling to Branson, Wisconsin Dells and Nashville to name a few. Sarah was part of the Peoria Pirates AF2 dance team for two years while studying at Bradley University. During this time she also taught dance classes at the Washington Park District in her hometown of Washington, Illinois.
Courtney Baldwin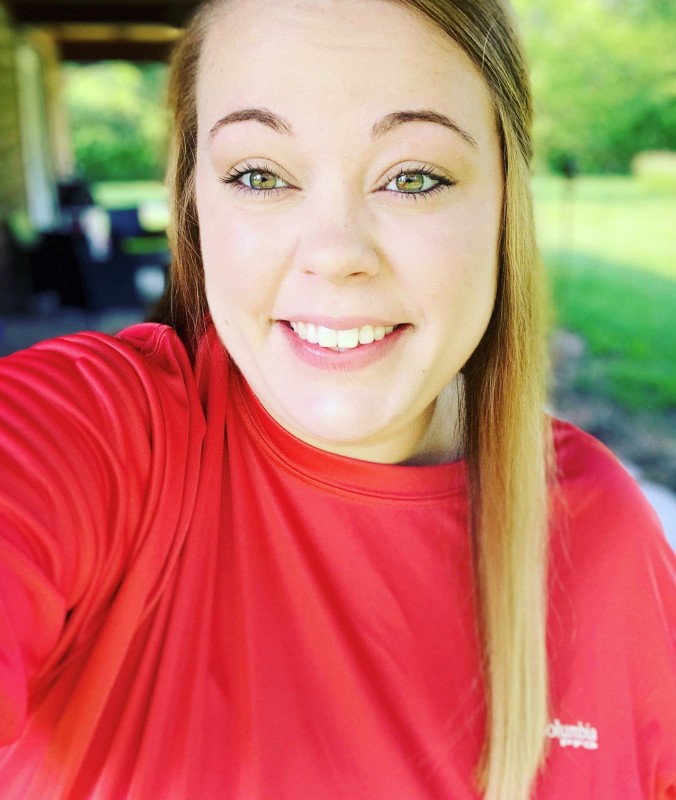 Courtney has been a dancer for 16 years. She was on the QHS Pom, with her team notably placing first in the IHSA division two years in a row. Courney loves to travel. She has danced in parades in Disney World. She is currently going to school for accounting, and has 3 dogs and they are her world.